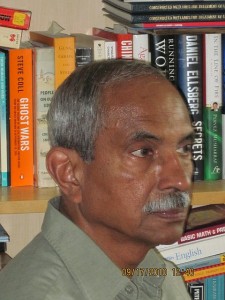 Kenneth Abeywickrama is an international management consultant on privatization and enterprise restructuring. He has worked for the World Bank, USAID, and International Trade Center (UNCTAD/WTO) and for the United Nations Industrial Development Organization, often as team leader of multi-disciplinary teams of international experts. He has experience in a variety of countries including Uganda, Kenya, Zambia, Sierra Leone, Sudan, Lesotho, Sri Lanka, Mongolia, Bosnia and Albania, China, Colombia, Bolivia, Brazil, Nigeria and India.
Mr. Abeywickrama graduated from the University of Ceylon (Sri Lanka) in 1958. Before he became an international management consultant he served in a variety of senior positions in his home country. He was the Head of Marketing of Unilever (Ceylon) Ltd. the country's largest consumer products company. He also functioned as the Chairman-Managing Director of a large ailing state enterprise, the State Timber Corporation of Sri Lanka. He is credited with having successfully turned around the Corporation to a profit making enterprise. It is one of the case studies analyzed by Professor James Austin of the Harvard Business School in his book Strategic Management in Developing Countries (Free Press of McMillan, 1990).  It was also highlighted in the California Management Review (Spring 1986) and the Asian Wall Street Journal (Sept. 22 and 28, 1981).
His book on management, Adventures in Management, published by Sage Publications of New Delhi, in 2007, was the best seller in the business books category in the first part of 2008 in India.